uGreen was founded in 2016. We live our passion: to use green energy. Our mission is to enable the most efficient use of renewable energy, as we believe that efficiency is the key to our future.
The products and services that we develop are not only efficient, they are also highly adaptive. Adaptation means life, and life requires adaptation. Just as our services enable adaptation, we constantly adapt our business to the environment.
uGreen is based in Basel, Switzerland. For your questions and inquiries, please contact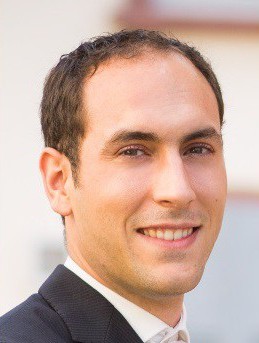 Dr. Christoph Orth
Managing Director of uGreen
Christoph has several years of theoretical and practical experience in all relevant areas of technology, from information technologies to electrical grids, from wireless communication to advanced algorithms. He has a scientific background, with a diploma in physics from Heidelberg University and a PhD in theoretical condensed matter physics from the University of Basel.
At uGreen he can combine all this knowledge in a business that acts in one of the most innovative fields of the coming years.
Awards
uGreen was ranked 2nd in the axpo energy award and is currently in stage 2 of the climate KIC accelerator program.
Contact
DAB Raspberry Pi Extensions
Christoph Orth
Rheinstrasse 26
D-64653 Lorsch
info@ugreen.eu